Just got a new multi-sensor that reports temperature. I can see temperature posts into the logs, now I want to send the temperature via a notification.
Here's what I got and it's not working: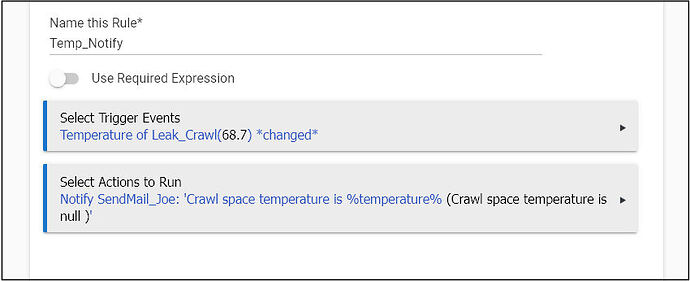 What value variable do I use in the %---% to include the temperature reading? If I have to save it to a variable first, how do I do that?