After migration from C7 to C8 I am trying to keep C7 for all LAN-based integrations.
HADB is one of the LAN-based integration I am using.
The problem happens with Ecobee Thermostat. It has local integration on the Home Assistant
but I want it bring to the HE. On the C8 (after successful migration from C7) everything looks
good. Here is a reported Current States from C8: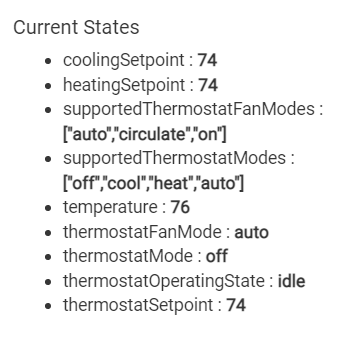 However on the C7 (I reinstalled HADB from scratch) Thermostat Device is missing a lot
of things. Here is a reported Current States from C7: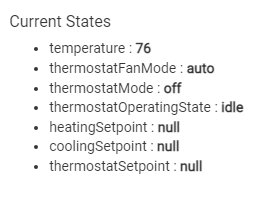 I tried to initialize a driver but this did not help.
Reinstalling the entire integration will be very painful because there is no easy way
to deal with Child Devices and I already switch a lot of the from C8 drivers to the C7.
I am using Hub Mesh to bring devices from C7 to C8.
Any ideas what could be wrong and how to fix this issue?