So the goal of the rule was to set my Nest Thermostats to ECO Mode should any of door/window open and remain open for 3 minutes when the same door is thereafter closed, the A/C resumes.
This rule (below) largely works within a vacuum but I need help to make it work perfectly. So here is the example.
Door 1 is open and stays open for 3 minutes. The A/C gets set to ECO Mode. While Door 1 is open, somebody opens and closes Door 2. This causes the A/C to resume.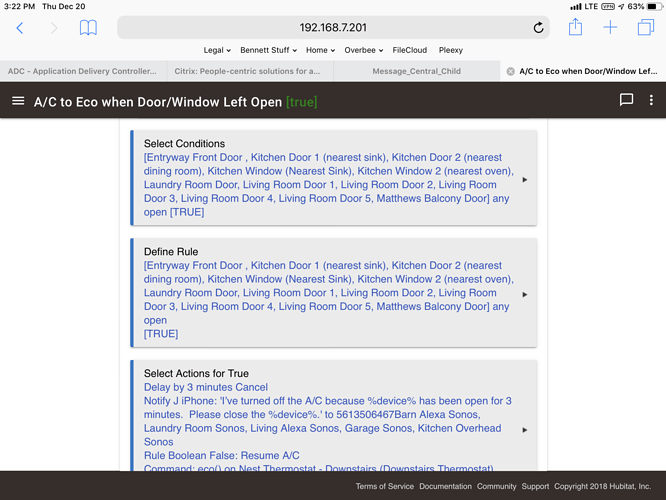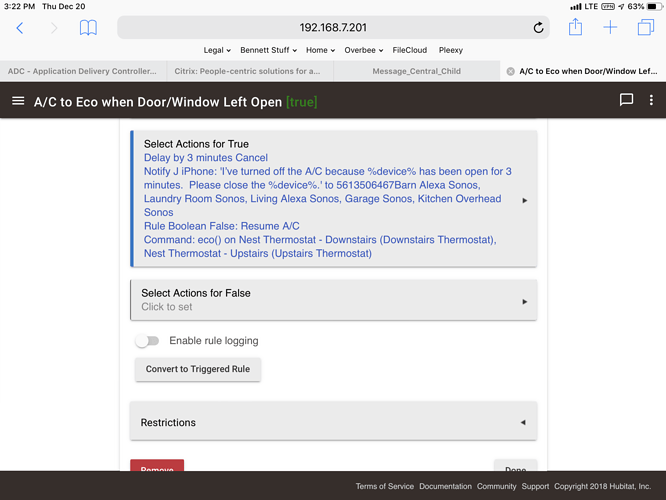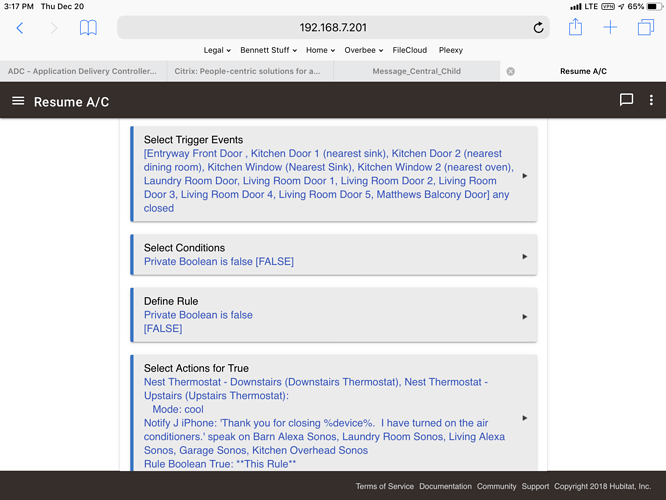 ![PNG|666x500]