I have a rule that turns on a light when the Washing Machine finishes it cycle. This works well, but the rule is meant to turn the light off after a motion sensor registers movement when anyone enters the Laundry to empty the Washer.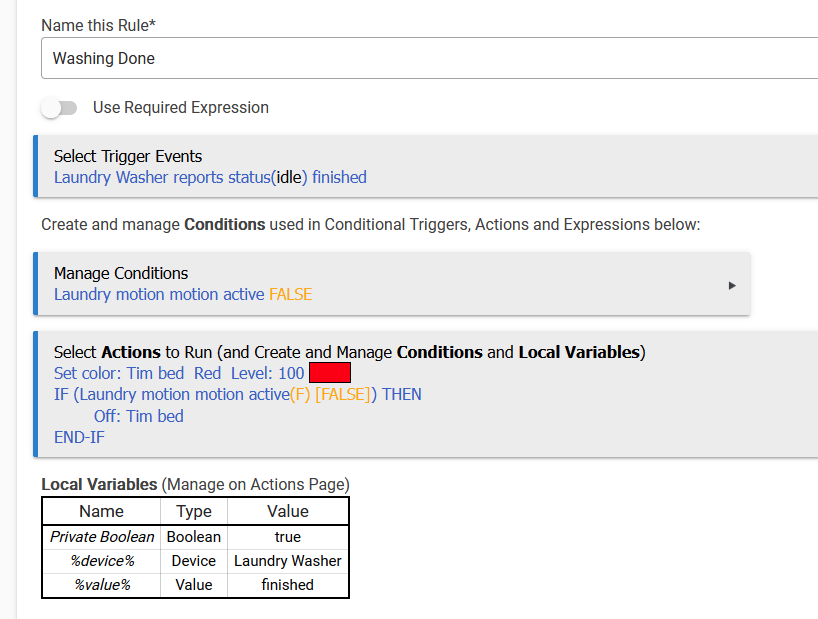 Please let me know how to achieve this as the above rule is not turning the light off.
The App to get the status of the Washing Machine is Laundry Manager (from HPM). This works well for me.
Thanks for any help