Hi,
I would like to set up a pico to control a sensibo device which has the below options: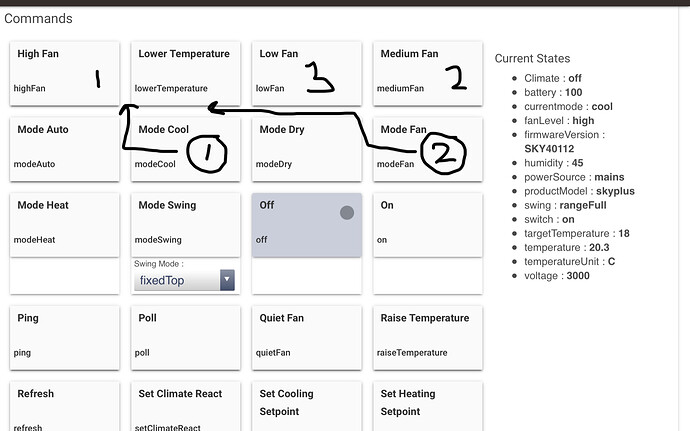 What I'd like to happen is that a press event of a pico, toggles through the 3 fan settings: High, Medium Low and a press and hold toggles between The Fan and Cool mode….
So from a single button I can toggle between the fan power and also toggle between fan only mode and cooling…
What would be the best combination of apps / RM rules that would make this possible?
thanks!