I am trying to get this motion lighting rule right, but I must be missing something.
I have a bunch of other ML rules and there is no issue there but this one has me stumped.
Basically,
At night > if multi zone setup turns to active > turn hallway lights on (to 10% dimmer).
My issue is its firing during "evening" mode.
The Rule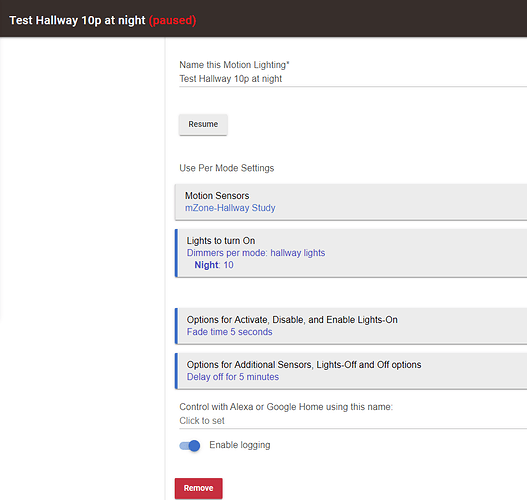 Current Mode is Evening (is evening mode from sunset 415pm and turns to night at 745pm)

ML was set per mode (night) if mzone fires turn on hallway lights to 10 percent, wait 5 minutes then power off. It fired during evening and just turned the lights off.

when I pause this rule, I have no issue with the lights turning off except when they are meant to. So i've isolated it down to this rule.