I have a number of issues that really make my wife mad. Last night the motion detector in our closet showed motion and turned on the light waking her up. Not good. It is a zooz motion, any way to change that sensitivity? But to compound that I have a pico remote that should turn off all the light. She hit that and it didn't work? Here is the log:

Here is the rule for the pico: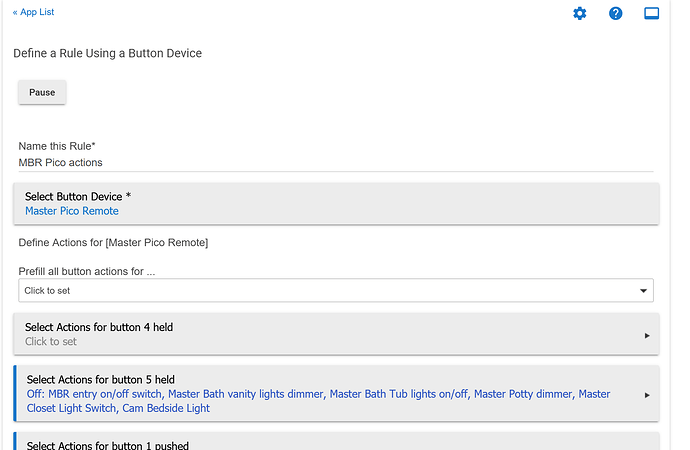 So why didn't the rule respond? That is extremely frustrating to her.
I have about 25 inovelli switches, and there are 3 that just randomly turn on. One has a motion sensor, but two don't. Those logs don't show anything other than the light mysteriously turning on.