Good morning,
I recently moved into a new home and brought all my tech with me. I am having trouble getting into HE. I can find it, but it just loads forever as seen in the picture below. The sidebar on the left loads but nothing else. When I log in through my phone, everything is there.
I was able to update the firmware through my phone. I've tried rebooting the modem and HE and restarting my laptop.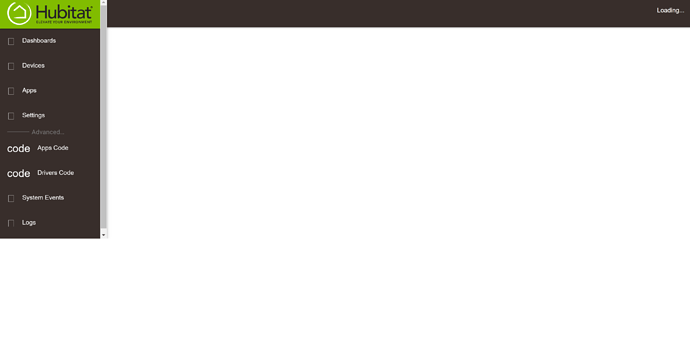 Has anyone else experienced this? Is it a browser issue? I am using Chrome.
Any help would be appreciated!
Thanks