I seem to get open events just fine, and sometimes I get close events, but often I miss them. It's this sensor:
I've turned on debug logging to see if I can get any errors logged. Is there any other common cause? I don't think RF distance is maybe likely since opens seem to always work. I thought maybe the ball is sticking, but not sure how to really confirm if thats happening (I don't think so since I hear it moving around fine)
What's annoying is some devices appear to have a "refresh" option you can manually click but this doesn't. Here is a picture of it closed, but when the failure happens it's left open.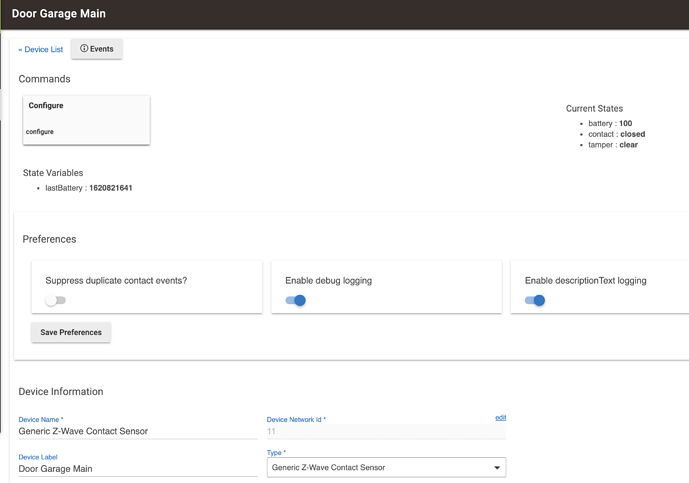 Here is a picture of the log. I know it closed at 8:15 am (CST). But you see nothing in the log.