These questions are about one of my devices, a Leviton DZ6HD wall dimmer.
Here is the configuration page for it.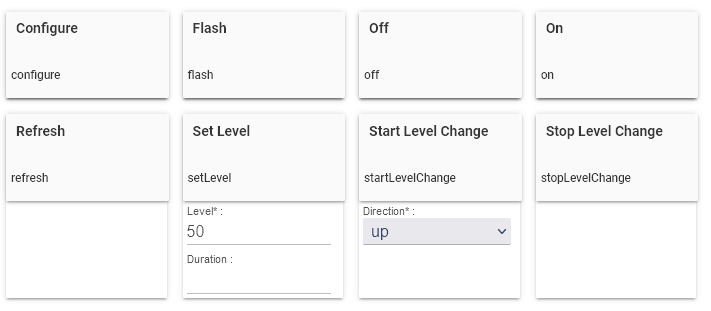 CONFIGURE- What does this do? When I click it just sends a warning to the log.
FLASH- Seems to flash the light connected to the module. I suppose you can use this for IDing a device. Don't really see any other utility for this unless I'm missing something.
OFF/ON- These two turn the light ON or OFF. Okay, got it.
REFRESH- Clicking this does nothing. What's it supposed to do?
SET LEVEL- Seems to set the dim level maximum for the device. I thought it would allow me to set the dim level from Hubitat without changing anything in the device, just like ON/OFF.
STARTLEVELCHANGE/STOPLEVELCHANGE- Can anyone explain what these do?