Curious events here and need your help
New WD500Z5-1 dimmer using Generic Smart Dimmer driver, only 1 ML rule turns it on/off when in Home mode, setup to dim to 75% with motion, yet my logs show many different values except for 75% until I hit refresh in the device window, then 75% is noted. 40% is pretty common, 51% has been seen as well as a few other values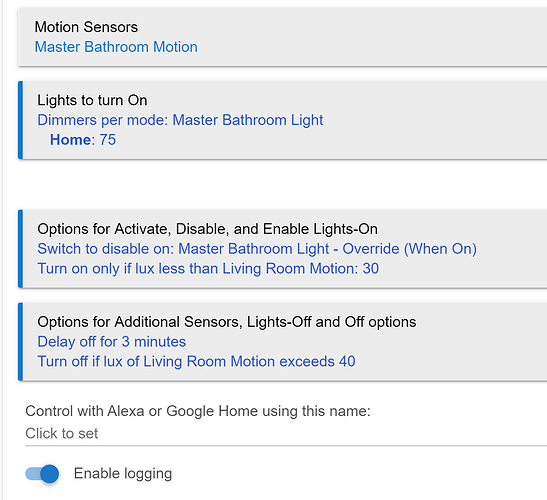 Evening mode dimes to 45% and sleep is never turned on... IOW, I don't have 40% set anywhere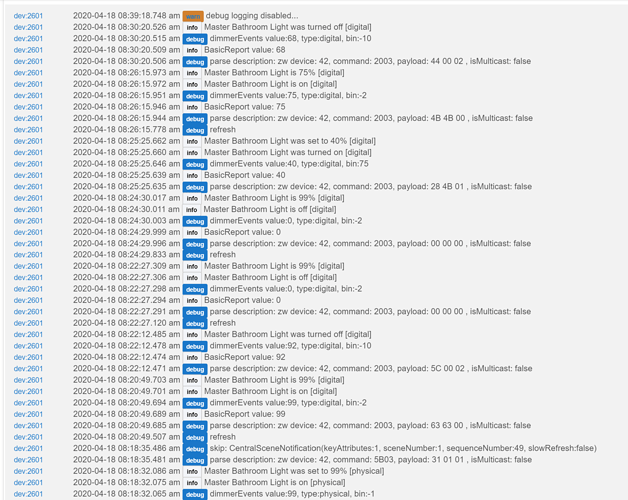 Is this a generic driver issue in conjunction with the WD500Z5-1 switch?
Until I get the reported values right, I feel like I can't get my setup working as I would like
Is there another driver that is better for this device?
Is the device not reporting the value correctly?
Thanks in advance