I would like to manage the staircase lights without pulling new wires.
This is the circuit that manages my stairs.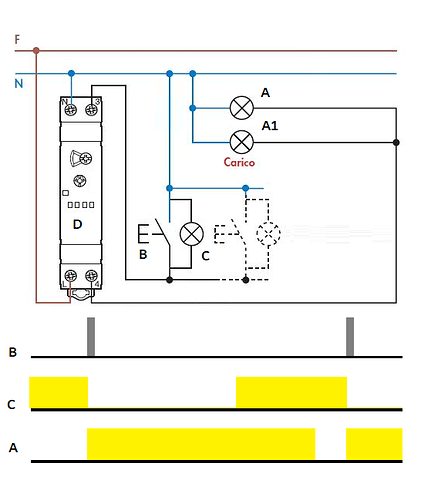 The difficult part is not to turn on or off the staircase lights (A), but to turn on and off the pushbutton lamp (C).
How i can do it?
I hope the time diagram is clear.
When the lamp (C) turn ON again i can restart the timer pushing the pushbutton.
Note: If the solution left the pushbutton lamp on all the time, that would be fine too (but the grade is lower
).