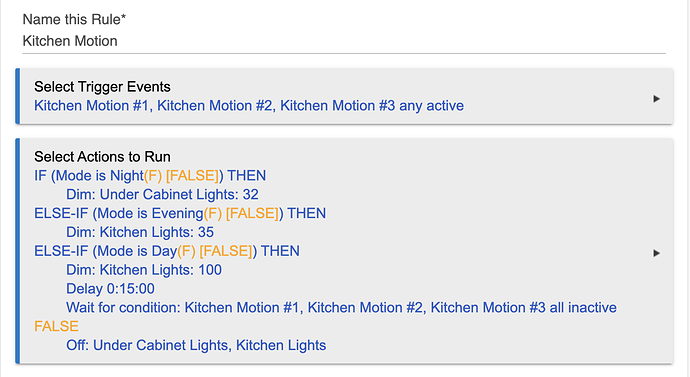 Basically - I have 3 motion sensors in the kitchen.
When there is motion I want lights on - but what lights and how bright depends on the Mode.
15 minute delay before assessing if no motion on ALL sensors, and then turning lights off.
Motion should re-start the 15 minute wait period (I think I missed this in my rule)
Any help would be greatly appreciated.