So, I'm using the latest driver for my Inovelli NZW30 switch.
It shows on the Devices page (and events) that I've made a double tap up.
In my Apps page, I've got the "Button Controllers", set up with that switch. However, it just doesn't fire: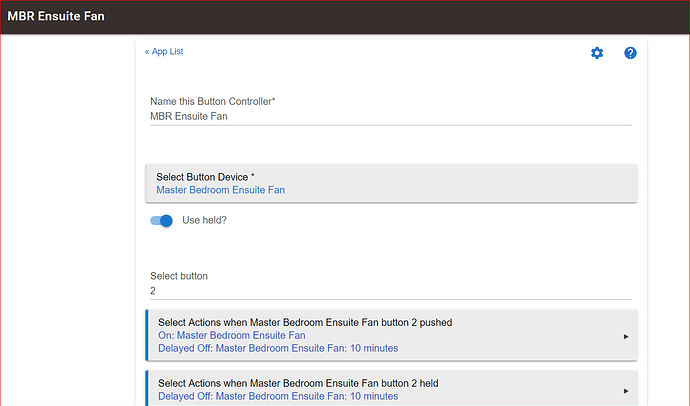 Any ideas? Am I supposed to be doing something in the Devices page for two taps up?