I'm trying to create a custom command on a device driver that takes milliseconds ranging from 0 to 25500. However, when I create a command like this:
command "setBlinkDurationMS", [[name: "Set Blink Duration", type: "NUMBER", range: 0..25500, description: "Milliseconds (0 to 25500)"]]
It errors out when I save like this: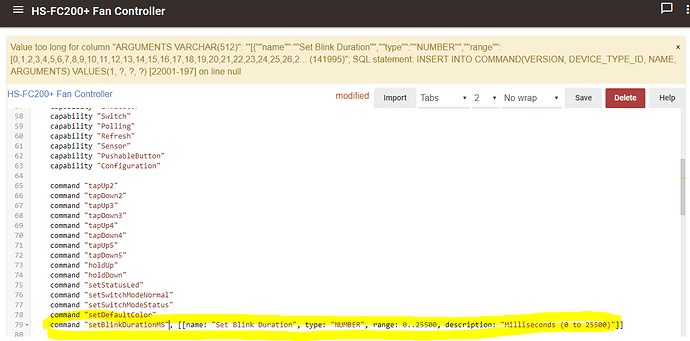 Through trial and error I found the upper limit on number is 130. 129 saves successfully. 130 does not. Why this limitation or is this a bug?