I just got a new hub, my second one, so I know the system well.
I just included 4 dimmers for this hub, plus a keyfob and a siren. I gave each one a distinct name when it was discovered. What do I end up with? A list of devices, all of which have the same name, that of the first device discovered.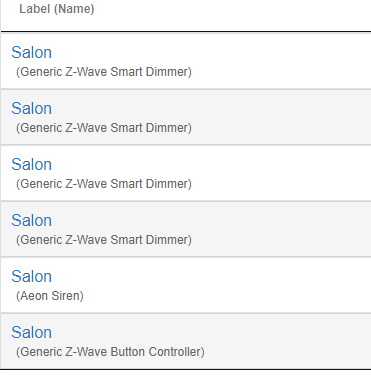 What's going on?
Also, on my main hub, I have a choice of different versions of rule machine. On this one, no version number is indicated. No software update seems to be available. Is this because the rule machine is the most recent version and it doesn't need a version number to distinguish it from other versions still in use?