I was starting to have issues with a SmartThings motion sensor (GP-U999SJVLBEA). It was paired directly with the Hubitat hub but would not always trigger on motion. I moved it close to the hub but it was hit and miss whether it activated. It was paired as a Generic Zigbee Motion Sensor and has a displayed battery level of 62.
I uninstalled it from Hubitat and paired it with the SmartThings hub. The sensor still failed to show every activation but the battery level displayed 29. From past experience anything below 40 can cause issues with ST's. I replaced the battery and motion activations were good again and battery showed 100.
I uninstalled from ST's and paired again with the Hubitat hub. Motion activations are still good but the battery level is still showing 62.
I upgraded the Hubitat hub yesterday, the details are: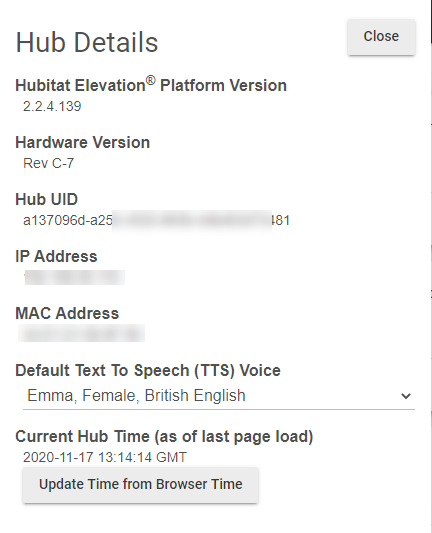 Does the battery level take a certain time to refresh within hubitat?
Many thanks