I had an application setup and working; plus, the rule that worked, for what I needed it to do. I removed the application by accident. I setup the application and fix the rule. (RM).
So, now when I go into the rule to configure it again for the output device attribute to be set as a variable the attribute is no longer listed. (Note this did work because I was able to do it initially)
I'm looking for Index (whatever) as you can see in the driver attribute is listed in the driver details, but not when I go into RM. This does work if I use something like Webcor. It sees the device Attribute.
However, if I use a Trigger, I have that attribute listed. This isn't the only driver that does this too.
Please, correct me if I'm wrong All device attributes should be visible both for Trigger and for rule setup.
RULE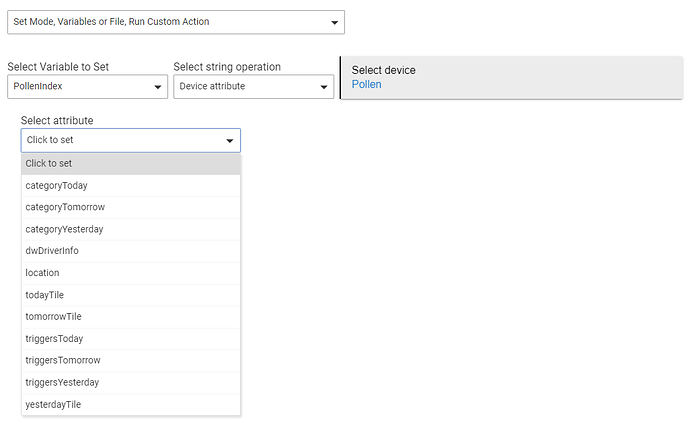 Driver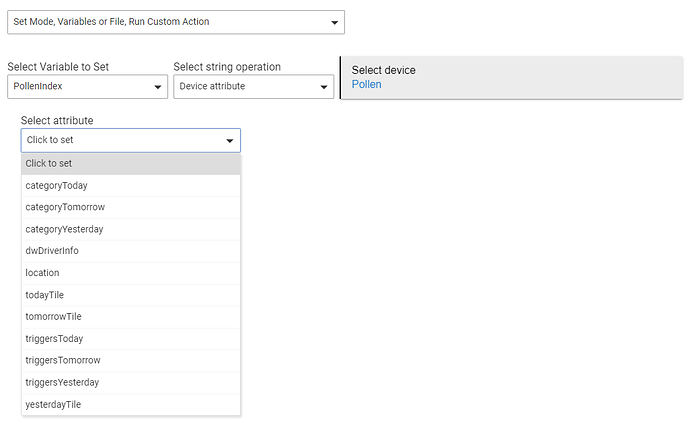 Trigger with in the Rule.
Thank you for your help.