Hello there
Came home and there was a red marking in the Hubitat app. It suggested, since I had 1511 m "of something" I don not rember.
However a back up, sw downgrade and upgrade still result in the same window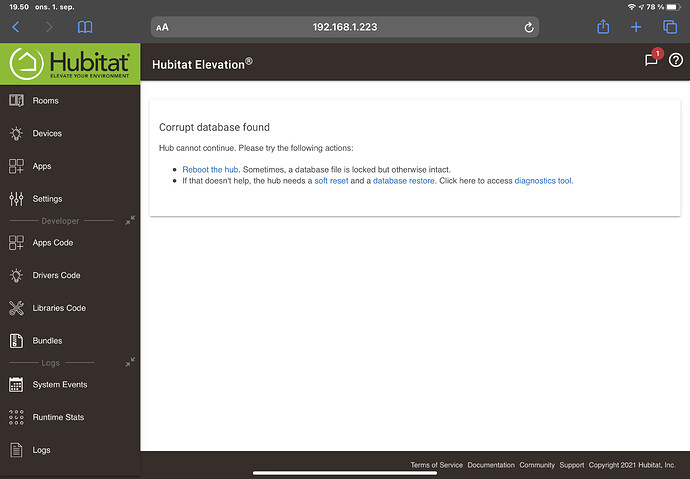 Contact to support only gave me a standard reply.
I can up and downgrade, but not make it run.
Anny suggestions, I have ordered a new, but it will take some time before I see it.
Any suggestions