This is something that i've noticed for a fairly long time now but I had always been running fairly old firmware on the Hubitat, so I assumed that could be the cause so never raised it. Now I am running the latest version (2.3.2.139) and the issue still exists.
When getting the Shelly devices to work correctly, we must change the Device Network Id (DNI) to the hex value of the IP address so that when the Shelly device updates the Hubitat with its state, the Hubitat knows what device it is for.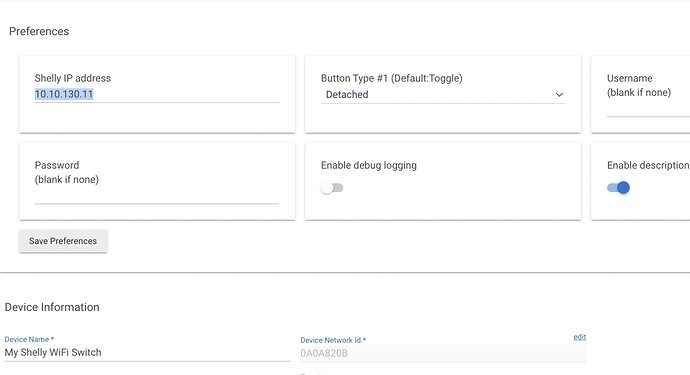 This works all good and well, except when you need to change one of the preferences. After clicking "Save Preferences" the preferences get saved and everything looks good on the page, but then whenever the Shelly tries to send Hubitat an update, we see in the logs "Received data from 10.10.130.11, no matching device found for 10.10.130.11, 0A0A820B, null for 0A0A820B".
Low and behold if you go and do a browser refresh the device page, it now shows the DNI being changed to something different. All I changed on the preferences was to disable the Description text logging.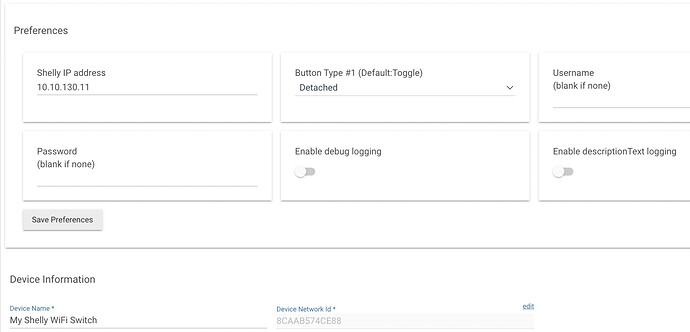 Hoping the Hubitat team can fix this really annoying behaviour/bug.