I have a simple automation rule to turn on office lights in the morning, M-F.
I want a condition to be that I am home (I travel for work)
I have to build it using Rule Machine, as Simple Automation does not do Presence.
This is what I have so far: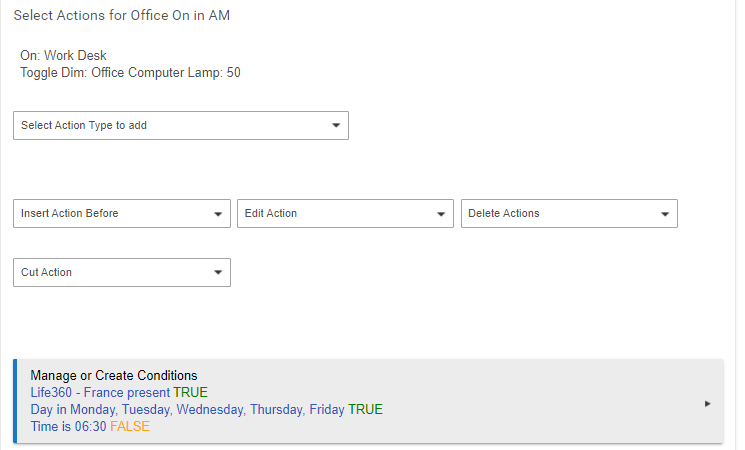 I dont have triggers, as triggers seem to be only OR not AND
Does this look correct?
Thanks in advance.