For some reason, when I go into a rule I created I see a line that just says "FALSE" in conditions; I think it was because I deleted a condition out. This seems bad to me but maybe it is just cosmetic and it just drives me crazy seeing a "FALSE" condition:

If I click to go into the conditions, it shows what I would expect, which is no "FALSE" line for deleted condition: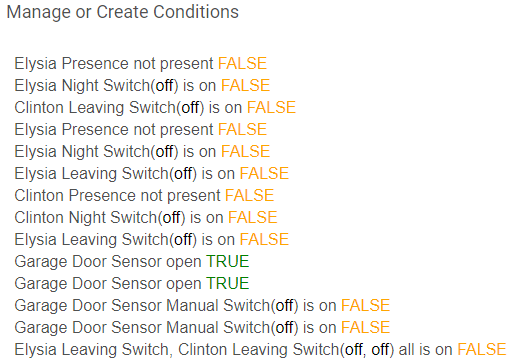 Could this be problematic or no big deal? I almost just want to redo the entire rule again to get rid of it because I am just that "particular" but....