I have a rule for an upstairs hallway outlet - it's based on some times, a virtual switch etc. It is supposed to go off at 9:30 pm every night. Last night it did not. Here is the rule: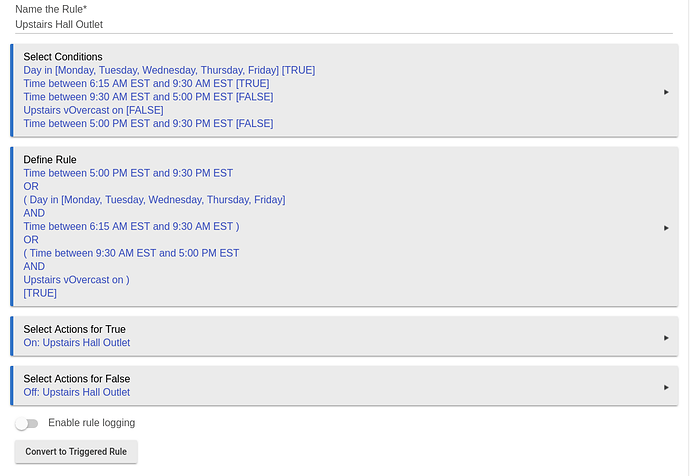 So did not have logging enabled so just enabled and will watch what happens tonight. Here is what I do have under events..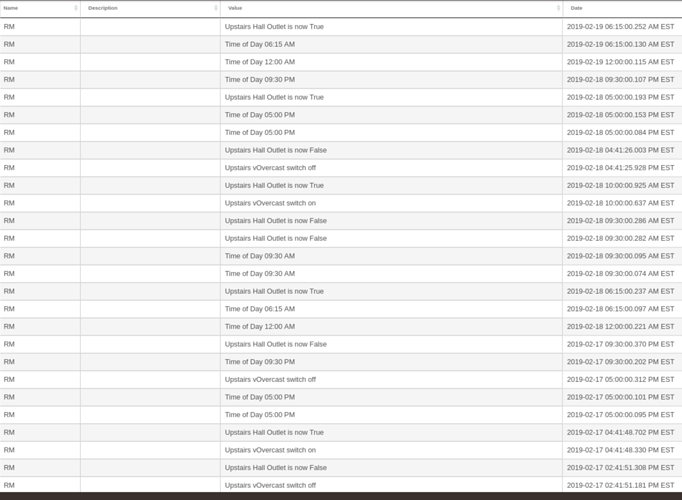 Anyone have any thoughts on this?