Hello,
Trying to have RM serve my Sylvania Lightify dimmer remote so that an on press (button 1) sets the bulb's HSL values based on the time of day. For some reason, even though the logs show the rule executing upon button press, the bulbs are set to their default full brightness, soft white state and it's not until second press that they take the HSL values that the rule assigns. This also applies to my "off" rule for button 2; if I hit button 2 while the bulbs are already at an HSL of 0,0,0 i.e. off, it sets their HSL values to default full brightness, soft white, and upon second button 2 press it goes back to 0,0,0 (off). Any help would be appreciated. Pretty green with HE and HA in general.
Even though the rule registered and is what actually changed the HSL value of the bulbs, you can see the default hue/saturation values are what was assigned to the bulb around 07:55:32.356 pm plus or minus two events. Only after the second press of button 1 did they take the appropriate color.
Additionally, at the top of the log (latest entries) I can't explain the hue/saturation values. I don't have those h/s values anywhere in my rules. The lights did indeed appear to turn off though.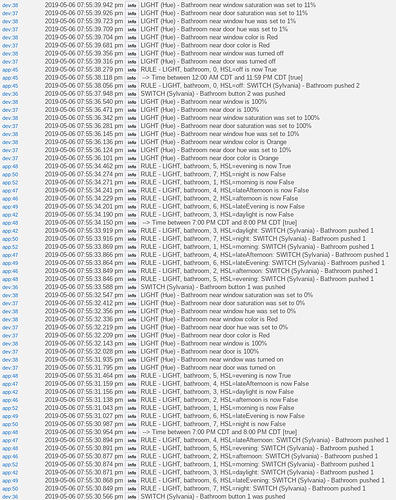 Here's my "off" rule: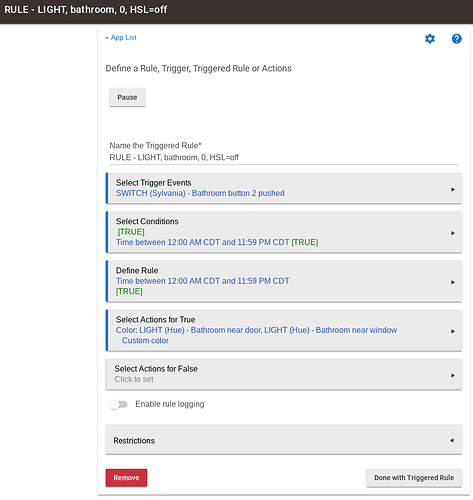 Here's my "evening" rule: