Hi,
I was on v.2.3.5.140, and upgraded to v.2.3.5.152 and my issue is not fixed, so I thought I'd ask for help!
I created a cloud end point as a trigger in RM. In the past I would be able to click on it, edit it or delete it. Now when I click on the trigger to edit it, nothing's there. No select trigger, edit trigger or delete trigger button.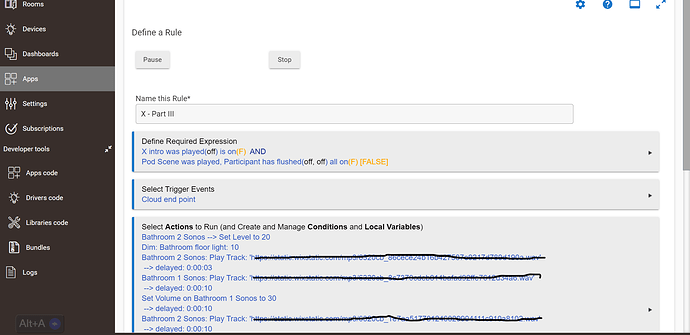 When I click on the trigger this is what I get:

If I go into settings, I see the cloud end point listed: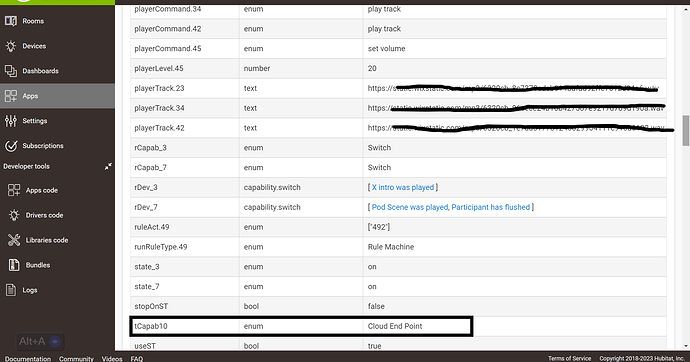 I need to modify this trigger. I have the same issue with another Rule triggered by a different cloud end point,
I tried copying the rule to see if this would solve the issue, but i doesn't.
Could anybody help? Is it a known bug? I couldn't find any post on this.
Thank you!