Do you think there is a place to port it from?

Too funny!
Loving that it's April Fool's but that ad is seriously real for many! It's a crazy time!
I tried to order, but these damn hoarders cleaned out their inventory!
My wife would stab me!
I have to lubricate my TP holder so it doesn't seize up at high speeds.
God bless capitalism! Best part is "Bonus Feature: Sounds alarm when roll is installed upside down" people who install it upside down should be thrown in jail!
Ah.... which side is upside down?
When it comes from behind the back instead of over the top. The photo is the correct way. Note that if I'm ever at your house and find it the wrong way, I will fix it for you whether you like it or not
I had a "friend" do that in my house a few times. He doesn't get to come over any more. Don't touch my stuff.

Then the 2nd time you should bring your own TP
Actually for most bathrooms I agree, however our main bathroom has a standing TP holder and it is much more convenient to have it hang down in the front. So my rules are more "engineering" than style......... my wife however.....
If you install the TP wrong, we can't be friends anyway, so no need to stop inviting me
LOL. Good point!
I honestly install it both ways - just depends how I pick it up.

I'd prefer it to be over the top. That way you can see what you're getting. It could be shady coming from down under.

Use this quarantine as an opportunity to train your cats. After a rigorous cat training program, neither of my cats attack the toilet paper anymore and instead focus on squeezing themselves underneath my bathroom vanity!
Why stop there? Plenty of time for additional training...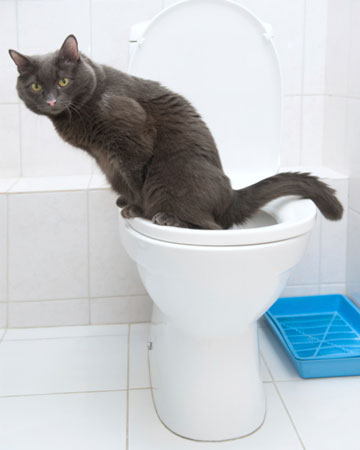 I have one cat who defines the term "copy cat". She tries to poo wherever she sees anyone else poo, including the other cats and me. I've found her poo on the toilet seat cover. And again, because she's a copy cat, she only pees on puppy training pads. Go figure ....