Hello all,
First time post here! Excellent forums with excellent advice and people!
So here's my rule below I am trying to create: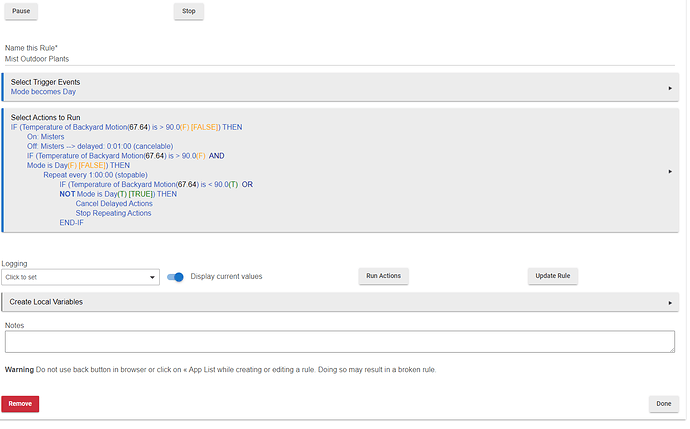 Basically, I am trying to make a rule to turn on my outdoor patio misters for one minute(cool off the English garden) if mode is day and temp is greater than 90 degrees with a repeat once per hour as long as the above conditions are met. I would like the rule and repeats to exit if temp drops below 90 or mode changes to anything other than day.
Fore the life of me I can't seem to wrap my head around this repeat business. If anyone would be willing to look over my rule and help me make corrections or even compose a simpler rule to accomplish my mission it would be greatly appreciated!
Thanks in advance and have a great day!