Hi All
Please can someone get me in touch with the Support Teams?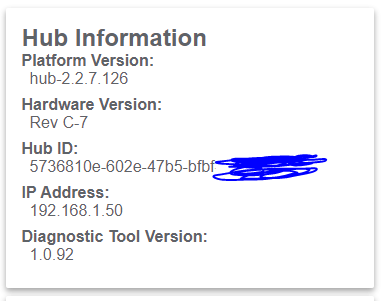 When I hit "reboot the hub", it seems to reboot-light goes to blue, etc. But nothing on the "diagnostics tool" link works.
Cant update
Cant restore
Tried shifting versions
Tied numerous Soft Reboots
Tried a Platform Reset
Now in desperation a Full Reset
Still not working... What is next please?