I recently migrateded to a C-8 hub (a week ago) froma C-5 and have noticed that all of my automation that use sunrise and Sunset to restrict them are not doing so. They run all day regardless of how I setup the restriction. I tried adding a positive offset based on some old issues I found in another topic, which successfully restricted the app, until the next morning where it promptly returned to no longer being restricted during the day as I have it set to do.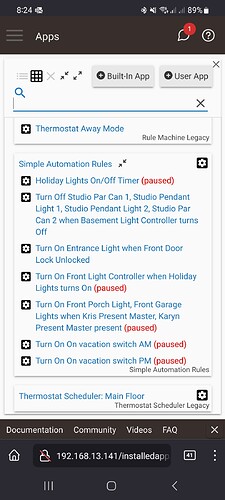 Note how it doesn't show restricted next to the app "Turn on entrance light when front door lock unlocked". This is a new version of the automation I created after the first one from the old hub wasn't restricting either. Obviously, that didn't solve the problem.
Here are a couple other shots that may be pertinent, or not.