My C7 hub is on platform 2.3.5.117 and has been rock solid for at least a year. It is because it has been so reliable that I hesitate to take my C8 out of the box.
Awoke this morning to my C-7 being unable to control Zwave devices from dashboard or device pages.
Rebooted and I could control SOME of my zwave devices. Also, could not enroll (join) any new zwave devices.
Most devices on the zwave detials page have no routes: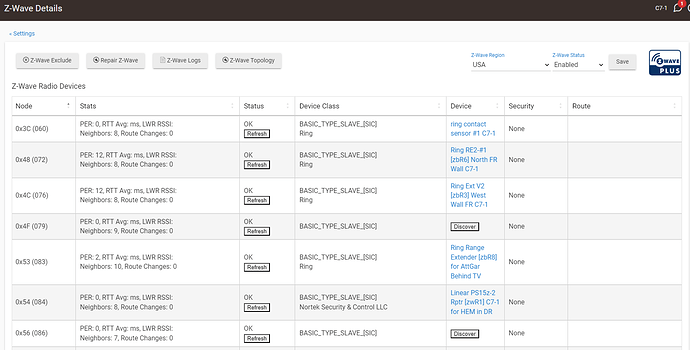 app:29162023-04-09 05:42:50.180 AMinfo))) Zwave Crashed # 1 on C7-1 at 5:42 AM on Apr-09-2023 ---
Is it time for a soft reset and perhaps power down for a few minutes and load a backup from a couple days ago?