@bravenel Bruce, I think I may have found a bug in RM where it doesn't cleanly remove a music or speech device when the action involving the device is removed from the rule. Consider the following rule (the first "Speak on" action is using a music device, the second one is using a speech device.):
Set Volume on Kitchen Sonos to 40
Speak on Master Bedroom Sonos(volume: 25): 'test'
Speak on Sonos Living room: 'test6'

All three of these exhibit the same bug when removing the actions from the rule. When they are removed, the devices are still referenced in the settings for the rule. This also means that on the device page for these devices, they state that they are still in use by the rule. The following are the settings for the current rule: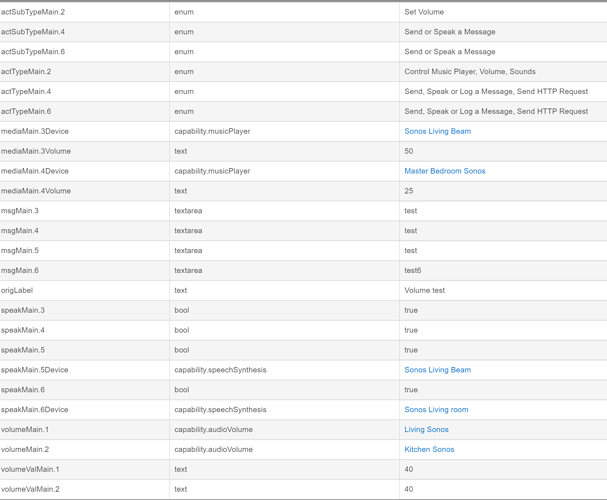 The .2, .4 and .6 objects refer to the existing actions, the other ones refer to actions that have been removed from the rule.
At the moment I'm working around this issue by creating brand new rules if I have to change the music device used. Is this something that could be looked at?