Short summary is that I have Nest thermostat and am using it via 'My Next Manager'. The driver is seemingly exposing the correct thermostat mode - "ECO". In Rule machine, that mode is showing up in the dropdown to set the mode, but is not visible in the dropdown where I am checking current mode state.
Shown below is where i can correctly see "eco" mode during setting:

Shown below, is where during mode condition checking, "eco" is not available.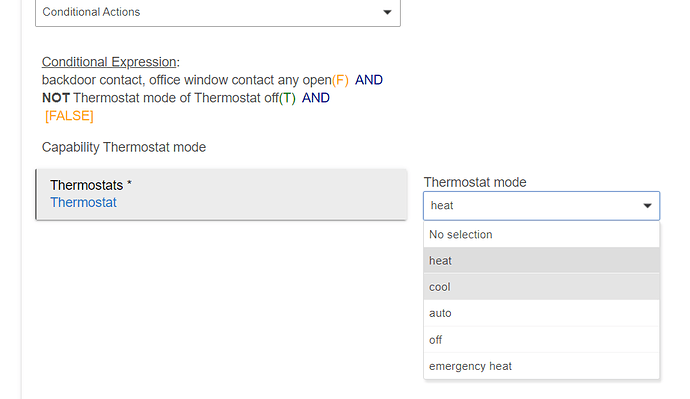 Please refer to this thread for discussion on this [RELEASE] My Next Manager for your Nest® Tstats, Protects and Sensors: all Nest attributes available (home/away, motion detection, setTargetHumidity, setHotWaterBoost) for automation-and no throttling! - #145 by saurabh9