I have 2 motion sensors in my (large) kitchen. 1 Hue and 1 GE 26933 (Smart Motion Dimmer). I set up 2 rules: one to detect motion from either sensor and turn on a virtual switch and a second rule to turn on lights when the switch turns on. I found that occasionally the lights would turn off and never turn on again. I tracked it down to the sensor virtual switch not being reset. I added a trap to the light rule to determine why. The rules:
Sensor rule:
Light Rule: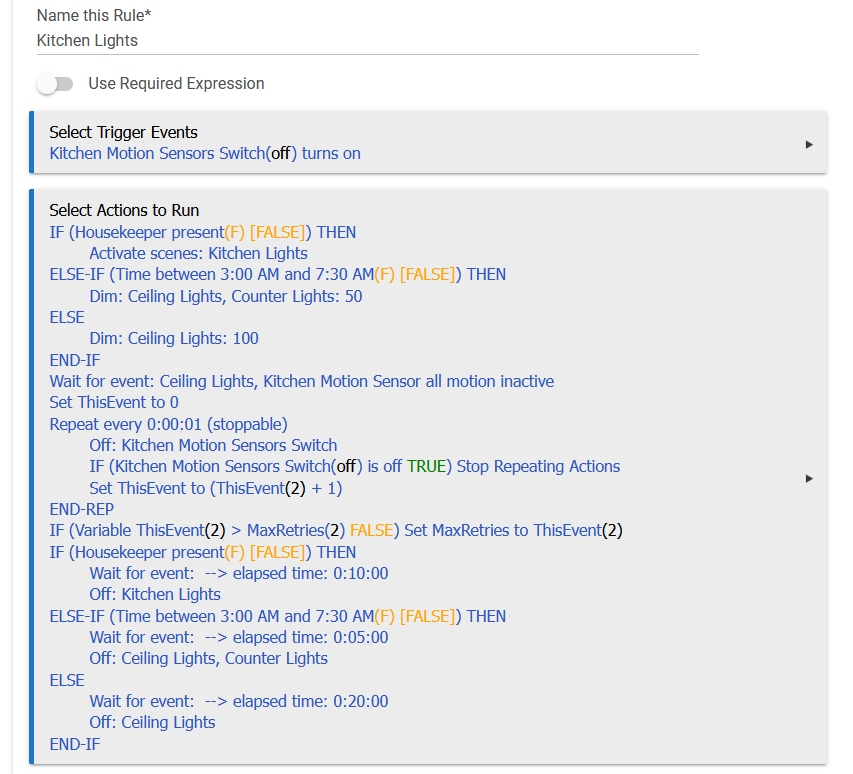 The log shows that even though the switch was supposed to be turned off, it wasn't.
Log: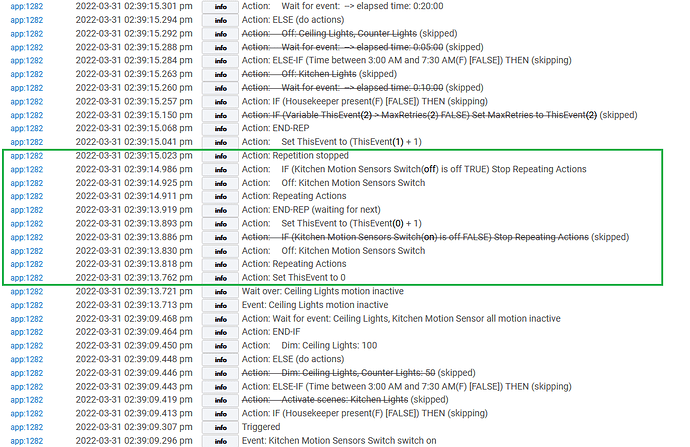 Is this a timing issue? Would inserting a delay after the "Wait for event: ...all inactive" and before "Off: Kitchen Motion Sensors Switch" solve the problem? If so, how long? Or replace the switch with a hub variable? I'm hoping this is a timing problem and not with an Action being missed.