Building this app to run sprinklers but it can be used for a lot more. Can add as many switches as you want including; Lights, Night Lights, Outlets, Switches, Relays, etc...
--Schedule and Turn On/Off switches for a run duration per days or every odd days.
--Schedule by sunrise/sunset with +/- time offset.
--Remote pause schedule thru a variable if needed. Pause a single switch only.
--Monitors total On time and counts
Example app page: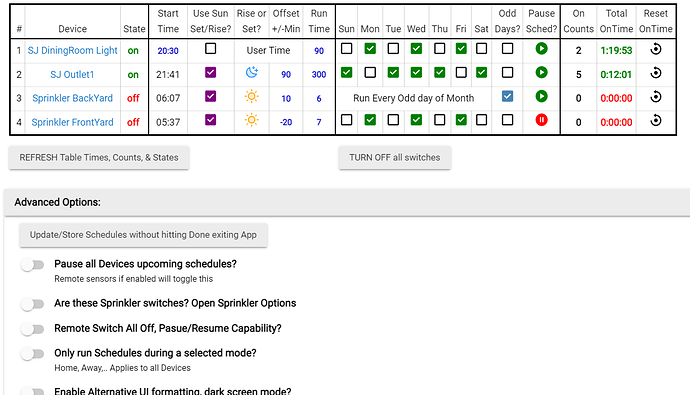 App code can be found here: Copy and paste into Apps code page new app. Go to Apps page and add user App, add the app and configure, hit done.
Will entertain adding extra features upon request if possible.