So I'm getting ready to add some more gear near the garage door. Ever since I moved in there has been this mystery plate.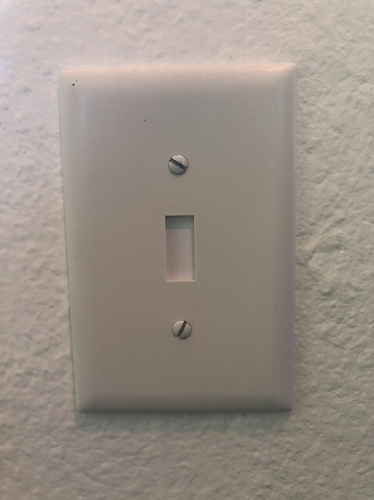 All the switches and lights in the area work so it wasn't a big concern. For my next project there are two lights on a three way switch. I suspected that this might have been connected to that somehow. So I opened it up and…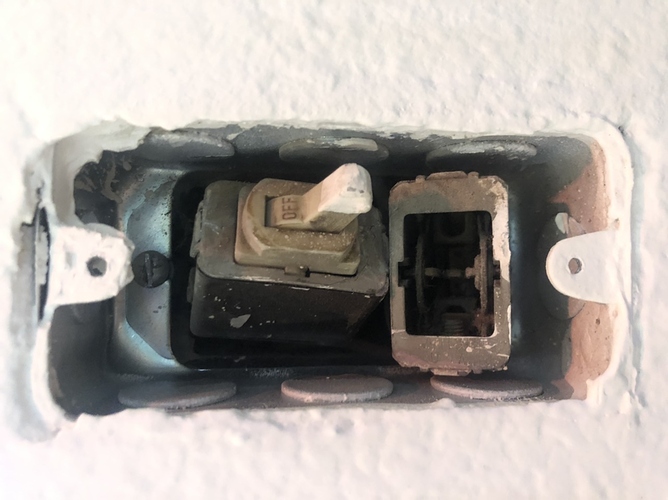 What the‽
Full stop. Time to dig out the voltage checker and meter. I'm not going to blindly stick my fingers in there.
(Not sure why it is rotating the image.

)
On a positive note it looks like it is deep enough that the drywall is on top of 2x4 studs. That means I'll be able to fit some in wall speakers on that wall. Another wall in the living room is on 2x2 studs. Most of the house is block so instead of dealing with that they framed some drywall on top of it so they could run power.
Did I mention that it is an odd house?