Created a very basic rule that will turn on a zwave appliance at a certain time and then off at a certain time but it's not working?
I've tested that I can manually turn on/off the zwave appliance from Hubitat.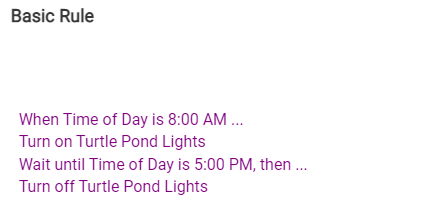 In the app schedule job it shows Pending 0 0 8 * * ?


What am I doing wrong?
Thanks