Hello all,
I followed the hubitat YouTube video for setting up motion and lights, and I am having an issue when it comes to Dimming per mode. This works fine if I dont use the mode or if I use dmming at 100%.
I believe I have the latest hubitat C7, using Hue Motion Sensor and a Kasa Dimmer Switch (also tried with a inovelli dimmer).
Screen Shots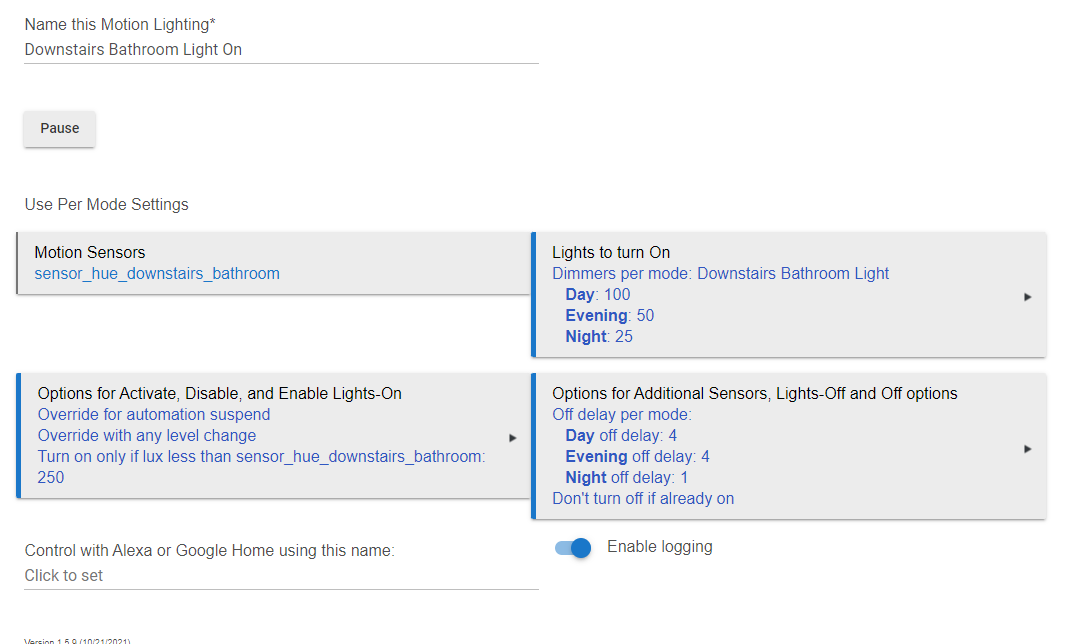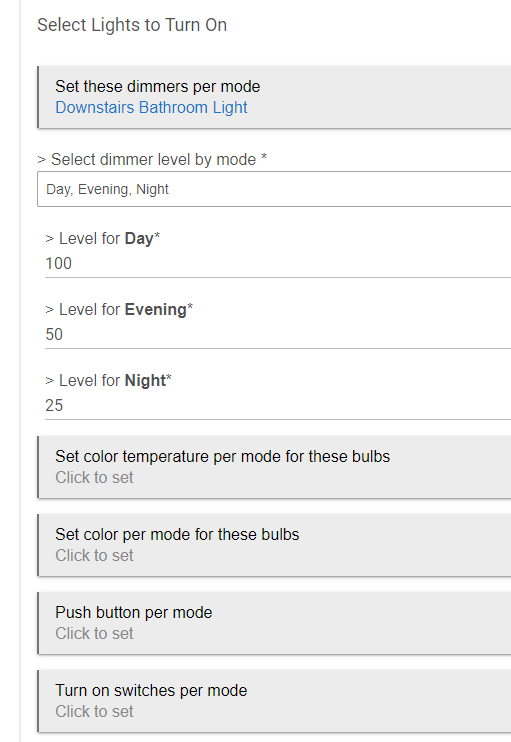 I am wondering if the App for Motion and Lights is kind of out of date and should just use something else ?