David Jones have some good Hue discounts. Picked up some hue dimmers in kit with basic white bulb for 17 bucks!
Good deal at JB Hifi on the echo show 5, I have one in the bedroom (as alarm clock etc), can view the ring cameras on it and show HE dashboard on the Silk browser as well as all the other Echo stuff.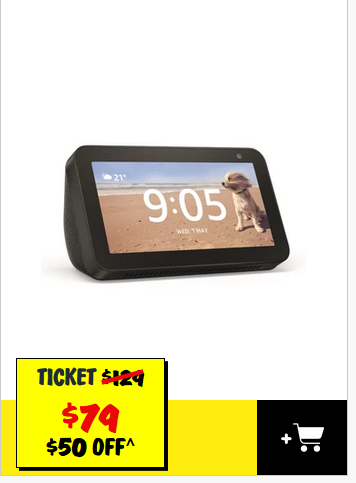 Remembered a twin pack hanging around my local Bunnings, managed to grab it and get a price beat for 34 bucks. Not bad for 2
Anyone looking for a Philips Hue starter kit
This is ebay now - $50.20
I guess this is a deal!!!!
Who wants to chip in......
ha ha, sorry buddy. I like my "toys" but I've not got the room for that many. LOL
Yeah, little outta my price range also!
Philips Hue Play - LED Bar Light - Black 1 Pack (Base Kit) for $66.90 @ Amazon AU
30% off SmartThings/Arlo at RACV with code RACVHOME
Pretty sure @jchurch said these ones can be flashed, maybe check with him to be sure.
Yep you can easily flash these using Tuya Convert 2.0 see this guide. You just need a Rasperry Pi with wireless on board I did it using my Rpi4.
JB has 20% off home security till the 30th. Smartthings included. Multipurpose sensor down to 27 bucksish. Smart button just over 23.
When I look at that link it shows ...Price: $149.00 !!